Business & Islamic Finance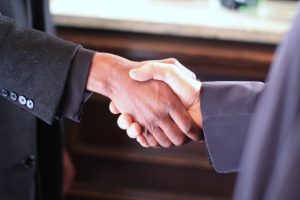 What can we do for your business or future business?
With advisors who are experts in the field of Islamic Finance, we provide advice to many businesses and individuals, from checking contracts to advising on new opportunities. To date we have handled many cases, including:
Mining
Automotive
Drop-shipping
Retail
Online businesses
Financing
Home purchase
Cryptocurrency
FMCG
Agriculture
Business Disputes
Business disputes can be costly, time-consuming and stressful. Minor disputes can escalate, damaging relationships or even threatening the survival of your business. Clear, written contracts with customers and suppliers minimise the risk of disputes. Similarly, having clear agreements in place with employees, shareholders or partners can anticipate potential conflicts and prevent them before they arise.
Our Business Services:
Help write up contracts which will include future areas of potential conflict
We can review contracts and advise on where they should change or be improved
Solving disputes between business partners or sellers & their customers
Shari'ah Compliance certification
Calculate Zakat for businesses
At The Islamic Council of Europe we can offer services in developing both business partnership contracts and also help resolve business disputes between different parties in an Islamic manner.