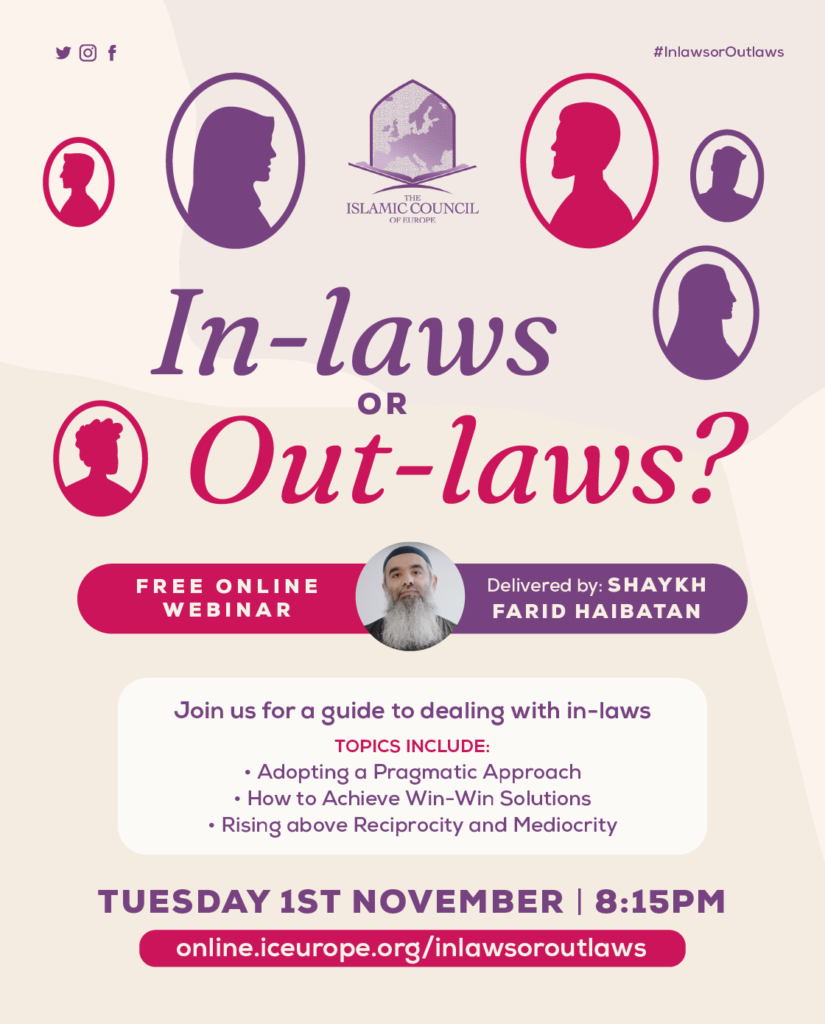 Understanding the dynamics of living with in-laws
Many couples have difficulty balancing the relationship between their spouse and their extended family. This webinar is vital in understanding how we make the best of our situations.
Delivered by Shaykh Farid Haibatan, a senior advisor at the Islamic Council of Europe with years of experience in dealing with domestic issues within the Muslim community.
Here's what you'll discover in this live webinar:
#1:Adopting a Pragmatic Approach
#2:How to Achieve Win-Win Solutions
#3: Rising above Reciprocity and Mediocrity
Improve your relationship with your in-laws!