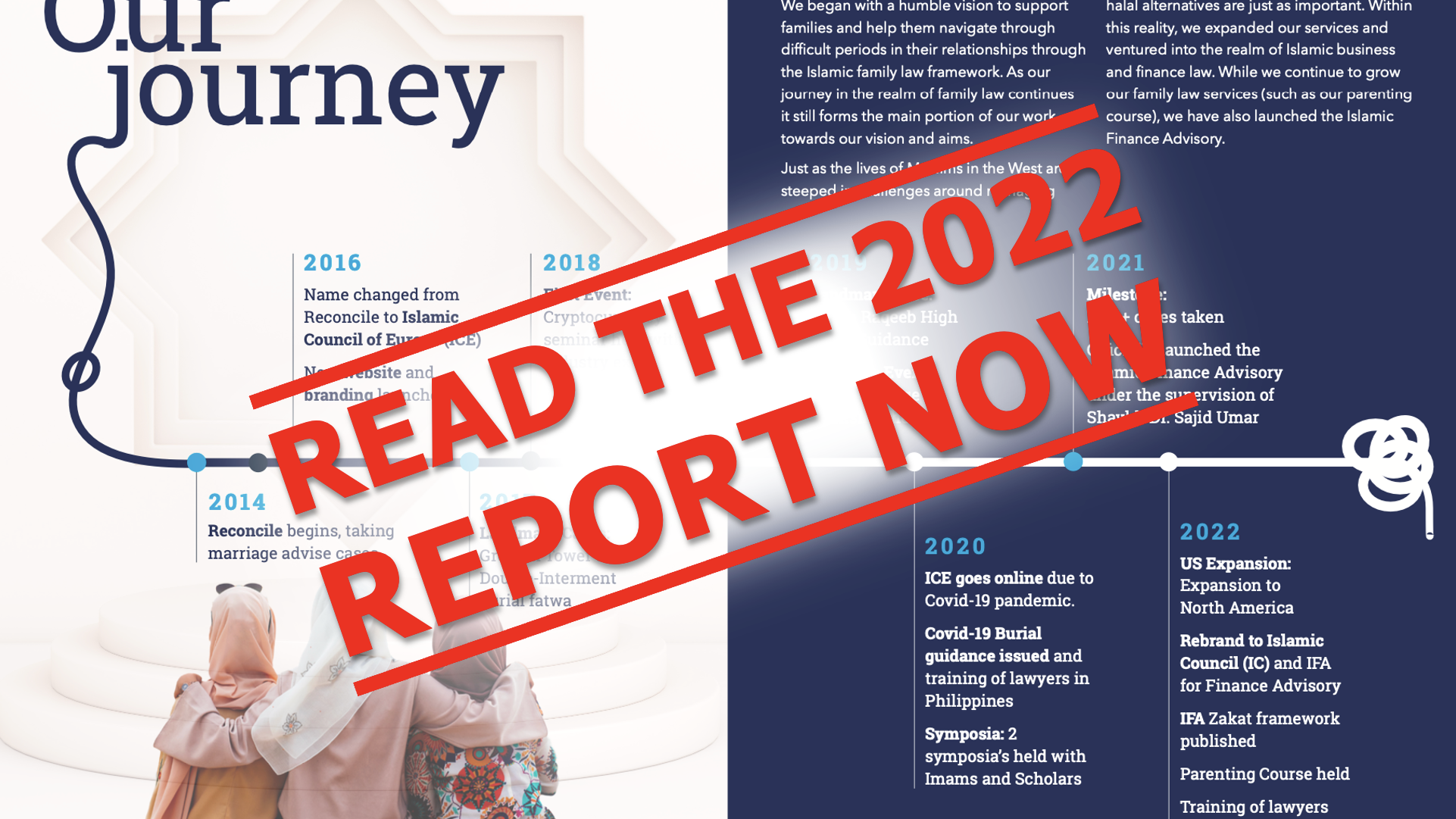 All praise belongs to Allah and may Allah's peace and blessings be upon His messenger, his family, companions and followers until the last day.
Since the Islamic Council was set up, it has supported over 1,000 cases of marriage reconciliation, and has empowered couples with approaches rooted in safe & secure marriages.
We have dealt with over 800 cases in the last two years. Our reach across the UK has widened and over 7000 people have directly engaged and benefitted with our webinars and workshops.

We now support a growing international base of clients, and have begun expansion into the USA and as well as into Germany.

We now support so many more businesses and charities. Last year we officially launched the Islamic Finance Advisory and towards the end of the year we published our Zakat framework.

Our advisors and judges are helping train others in how to apply Islamic Guidance into everyday solutions. In 2022 we achieved a new milestone by moving into the international training sector with our first training programme for lawyers in Malaysia.