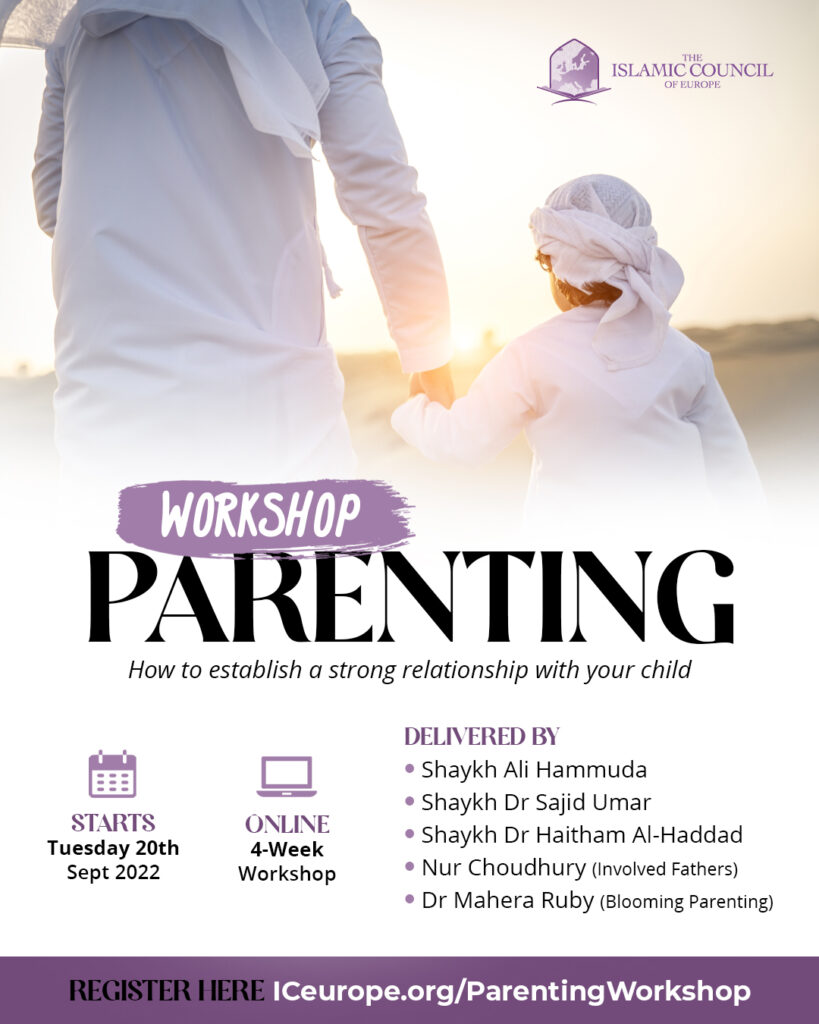 New Parenting Workshop: How to establish a strong relationship with your child
The Prophet (saws) said:
"When a person dies, all action is cut off for him with the exception of three things:
Sadaqah which continues,
Knowledge which benefits,
Or a righteous child who makes supplication for him"
One of the only three things that will help us after we leave this world is a righteous child who will make du'a for us. But how can we raise righteous children if we do not have a strong relationship with them?
Attend our brand new Parenting Workshop, a 4-week online course delivered by scholars and industry experts helping you learn about:
Parenting Styles
Parenting Mistakes
Practical Advice
Typical Scenarios
Dedicated mothers only session
Dedicated fathers only session
Q&A
Group Discussions
Early Bird offer ends 12th September!
Workshop starts Tuesday 20th September 2022
Become a better parent